Page 1 of 8
In this step by step, we are going to install openSuse Leap in a Virtual Machine.
Prerrequisite
To have one virtual machine software already installed. If you need the step by step - Installing VMWare Workstation you can click here, before continue this guide. If you preffer, you can use also: Oracle VM VirtualBox.
Step 1
To install the Linux Operating System openSuse Leap, the first step is to download the Installer. You can download it from the official page OpenSuse.org, just click here.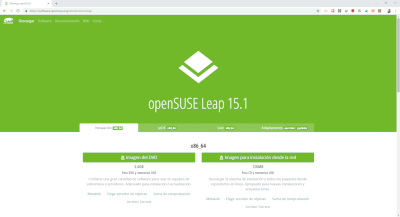 Step 2
Click on Image DVD to download the entire installer in ISO format. The download will take from minutes to some hours, depending of your internet connection speed.